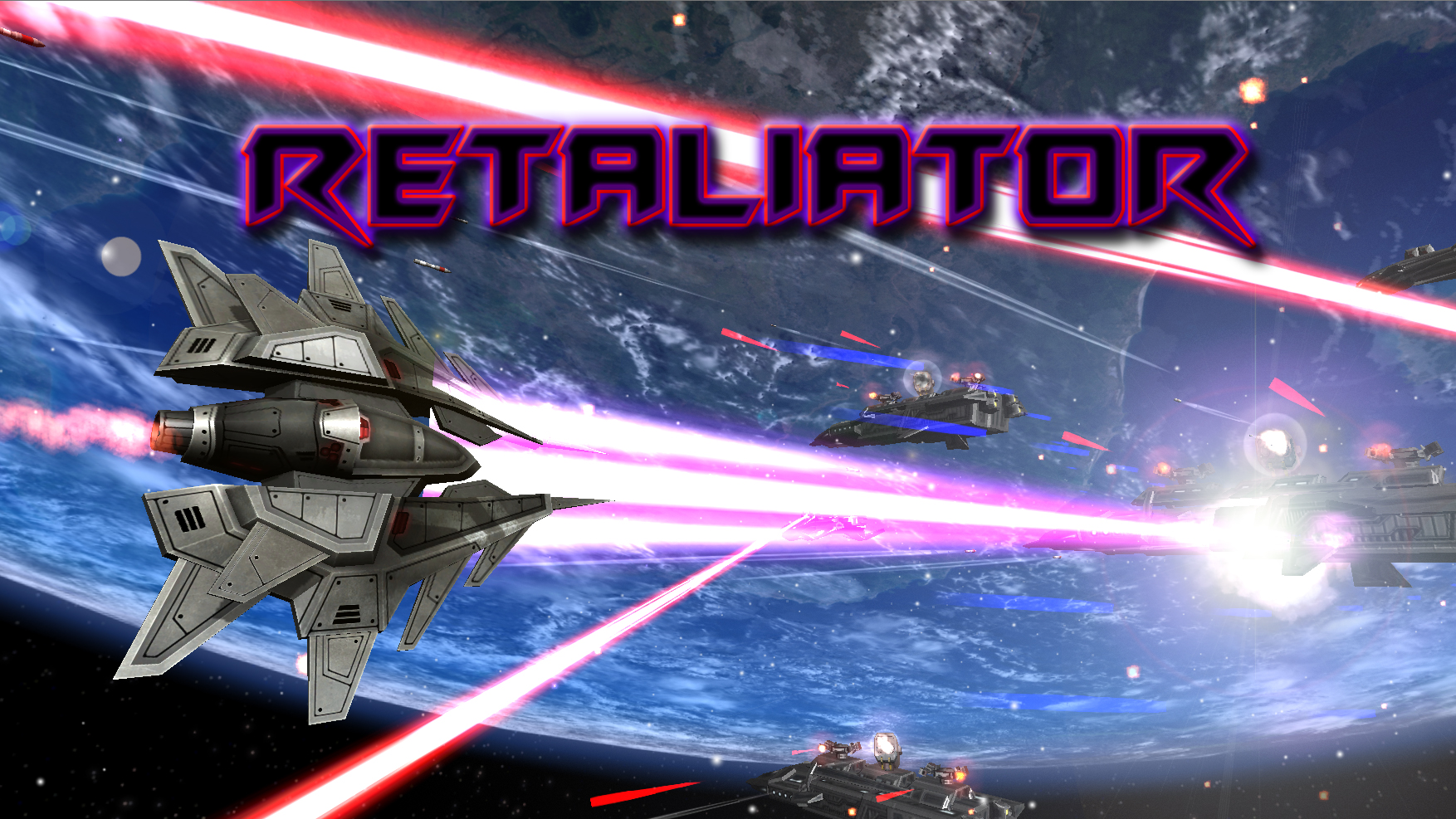 Retaliator
A downloadable game for Windows
Retaliator
Retaliator is a top down SHMUP (Shoot Em Up) inspired by the classics of old, but incorporating many modern gameplay mechanics and technologies. In Retaliator you will fight against a vast horde of alien invaders who are decimating Earth in a war that humanity is losing. Your mission is to retaliate against the enemy home world, leaving a path of destruction in your wake.
Retaliator supports the following game modes:
Tutorial - Learn the controls of the game in a prompted environment.
Campaign - Travel to the alien home world spanning various campaign missions at three difficulty levels (Normal, Hard, Chaos).
Survival - Pit yourself against 30 waves of horrors and see what score you can achieve.
Coop Survival - Cooperate with a friend to survive an enhanced, 2 player survival mode. Supports Xbox 360 controller input.

Retaliator also features:
Complex control options, including mouse look (aiming), mouse scroll (weapon spread) and resource management options.
Over 14 enemy types, including 5 challenging bosses.(Normal, Hard, Chaos).
Over 18 weapons split into Primary, Secondary and Tertiary power levels.
A choice of 4 different ship types with unique bonuses and abilities.
Interesting levels with unique environments.
More coming soon, including:
More enemy and weapon types.
More missions extending the campaign
In-game cinematic cutscenes
Thank you for checking out Retaliator! If you like what you see, please vote for it on Steam Greenlight. Otherwise, have a nice day :)
Install instructions
A demo build of the game is available for you to try out! Download the zip file using the link. Unzip the directory and run 'Retaliator Demo.exe'.
The demo contains a portion of the full game including:
- 1 campaign mission
- 40% of Survival Mode
- 40% of Coop Survival Mode
- Half the player ships and weapons
- Tutorial and Credits